Hillsboro Locksmith Residential Services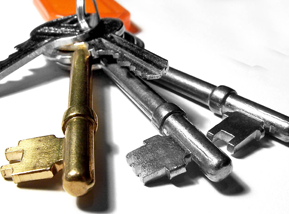 LWhen it comes to the best quality commercial security products and services in Hillsboro, OR area, Only Hillsboro Locksmith uses the most advanced technology and applies the most professional expertise at absolutely the most competitive prices in the industry. That is why Hillsboro Locksmith is well known to be the most outstanding locksmith company in the entire Hillsboro, OR that provides high quality of products and services at the entire Hillsboro, OR and surrounding areas for so many years now. We have the fullest diversity of commercial locksmith solutions and have the widest coverage in Hillsboro, OR area.
Contact us at (503) 468-4940
The most basic item to consider is door security. You can choose from traditional lock-and-key systems. We offer knobs, handles, deadbolts, rim cylinders and Mortise locks that you can put on any door in your office or building. If you feel you need a more sophisticated security system for your door, you can also opt for electronic locks. Hillsboro Locksmith we provide wide range of commercial locksmith and security services. Apart from the usual installation, maintenance, repair and upgrades of all security hardware and systems, we provide the best options for the following locksmith concerns and more:
Locksmith Commercial Services:
File cabinet locks maintenance, repair and/or upgrades
Master systems and high-security locks operations
Changes on safe combinations or new safe installations
Panic bar installation
Access control systems
Electronic keypads and keyless entries
Other business locksmith demands
Contact us at (503) 468-4940
Only Hillsboro Locksmith is the best in providing high quality of locksmith services in Hillsboro, OR. That is why Hillsboro Locksmith knows all your locksmith and security needs and we will guarantee you high quality, most fastest and efficient work on all our services. We even give you a free estimate on your project!